"No woman should have to suffer a bad makeup face because of a small budget."
Is that not the truest statement.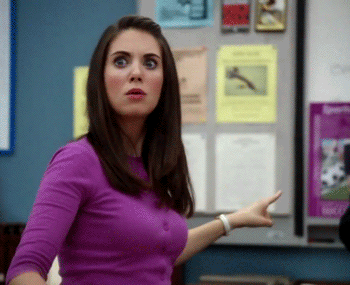 Let's be honest...we don't always (or ever) have the extra funds to go splurge on higher end makeup products.
Usually we have to skrimp and save just to finally be able to buy that $30 bronzer we've had our eye on for....a year.
It has literally taken me YEARS to get some sort of a makeup collection together and finally start working in some higher end products.
(And I'm almost 30 years old...YIKES!)
That being said....i am still a Drugstore makeup girl at heart!
Nothing sucks me in like the makeup section in a Walgreens!
To be honest...there are some REALLY great drugstore makeup brands and products!
It just takes a little trial and error.
And since they aren't that expensive...it won't make you cry if that new blush you just bought for $3.98 isn't all it's cracked up to be.
So...without further ado....
I present to you....(Didn't really mean to make that rhyme)
T H E A F F O R D A B L E F A C E
It's always been a fave and I don't see it being replaced in my highlight and under eye setting routine any time soon.
Plus..it's SO CHEAP!!!
Go get it NOW!
The Rimmel Bronzer is okay....it doesn't hold a candle to my Benefit Hoola Bronzer or my Nars Laguna Bronzer.
Both of those bronzers run about $30...so when picking out a bronzer, remember that it might be a good investment to save some $ and go splurge on a higher end product.
This Rimmel bronzer doesn't work too well for contouring and I feel like I have to pack it on just to kind of get it to work.
It's great for using all over to get a bronze-y look...but for contouring I will saving my pennies for a nicer product.
Some makeup items are just worth the wait!
The Covergirl Contouring Blush is a great blush and highlighter option. I never use the darker color in the trio to contour because it's WAY too shimmery for my liking.
This blush has a light scent to it, so just be aware.
The highlighter in the set is really my favorite! It has a nice light shimmer to it that is perfect for picking up the light!
A definite steal even just for the highlighter alone!
The ELF Eyelid Primer and Defining brush are SUPER DUPER STEALS in my book!
The primer works relatively well for...ONLY a $1!!
It actually works better than some other brands that I've tried that were way more expensive!
The Defining Brush is also an awesome eyeshadow brush to really get in the crease of your eye easily.
HELLO only $1!!!!
I use this brush almost every day!
Go get them NOW!!!
The Maybelline Eyeshadow Quads are a typical drugstore shadow set. The lighter colors aren't very highly pigmented so you have to rub it a bit more than a higher end brand....but the darker colors are great quality!
In the video I use my fingers to apply the lighter colored shadows because the brush just wouldn't pick them up. The darker colors work great though!
This set tells you on the shadow where to apply it (base, lid, crease, liner)...so that is nice to take all the guess work out of it.
Lots of different colors and sets to choose from. I will definitely be purchasing more!
The Maybelline Gel Liner is AWWWWESOME!
This is seriously an amazing gel liner!!!
I love it more than the Smashbox gel liners that I have tried.
Very high quality and staying power!
A staple in my eye makeup routine!!!
And it's under $8!!!??
GO. GET. IT!
I have previously talked about the L'Oreal False Fiber Lashes Mascara because it has been a favorite of mine for a while.
Definitely one of my top 5 mascaras!
Lengthens, adds volume, and separates!
A WONDERFUL drugstore affordable mascara!
The Maybelline Brow Mascara (or brow gel) is a new product for the brand.
I think it recently came out in the last month or so.
I had to try it!
It's nowhere NEAR the quality of the higher end brands (Anastasia Beverly Hills)...but it does keep my brows in place without looking shiny or sticky.
A nice option to keep those brows in check!
The NYX Matte Setting Spray is an AWESOME dupe for the Urban Decay Makeup Setting Spray!
PLUS it's like 3x's cheaper!!
It sets my makeup and makes sure that shine stays away for hours!
Definitely worth the $$$ and it should definitely be on your makeup list!!!
The Maybelline Color Elixir Lipcolor is one of my new fave lip items!
Don't let the color fool you...it's pretty sheer.
It has an awesome "doe foot" applicator that makes application a breeze.
It also has a floral scent to it, but it's not overpowering and it doesn't taste funny (I HATE lip items that have a bad taste or scent).
Great shine, and staying power!
I will be scooping up a lot more of these soon!
You guys already know I LOVE my NYX lip liners AND my Real Techniques brushes, so there is no need to bore you with more rave reviews of those items.
But just go get them already!!!
______________________________
I hope this little video and review helps you find some new makeup items that won't break the bank!
Great products for such a bargain!!
If you were to buy every single item that I listed above at full price, including all the brushes too...
The cost would be $121.62!
How is that not awesome!??
Remember that most drug stores have Buy One Get One FREE or 50% off sales all the time!
So the cost of all these items could be dramatically lower if you keep your eye out for the sales!
Even Ulta has the "Drugstore" brands for BOGO 50% all the time too!! AND the $3.50 off $10 purchase Ulta coupon applies to these brands!
Even more savings!!
Don't forget to check the Sunday paper for more coupons to use on these brands at Walgreens, Target, Walmart, and CVS!
________________________________
Thank you all for reading!
Please "like" my Facebook page,
Subscribe to my Youtube Channel (lyndee0324),
and follow me on BlogLovin!!
Love you all!!!
<3, MMG