Follow my blog with Bloglovin
HELLO WORLD!
It's Monday again!!!!
It's time to put on our big girl pants and face the new week!
Insert "Not Amused" Face Here....
Today's Manic Monday question isn't really a question from a reader...But I KNOW you are all wondering how to do this and if it really works...
Question:
"Can you revive broken makeup compacts!???"
Answer:
"Why yes! Yes you can!!!"
(Super special thanks to blogger Amanda over at Meet At The Barre for her post on how to do this! I kept her post in my favorites file in case I ever broke a compact and she literally saved my makeup life!!! Please go follow her blog (www.meetatthebarre.blogspot.com). She is hilarious and has great fashion, fitness, food, and beauty finds!!)
Okay so I dropped my amazing Stila custom color blush on the bathroom floor
I didn't cry... I swear!!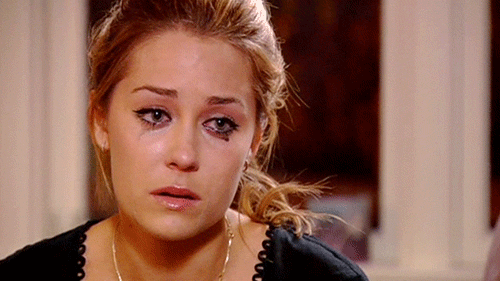 This is my favorite blush and I was so mad at myself for basically throwing away $20!
I was just about to trash it after I carefully picked up the pink explosion on my floor...and then I remembered Amanda's post on how to fix a cracked compact!
Cue the heavenly angel voices *here*!
This was the damage....sniff sniff....
Terrible awful no good very bad day right here folks!
I realized....maybe she could be saved!!!?
If you haven't already, try to salvage as much of the product as you can and put it back in to the original compact.
Add a few drops of rubbing alcohol to the broken mess.
Place Saran Wrap over the compact and crush all the pieces up until it resembles a paste like consistency.
This is optional but I wanted to smooth out my makeup so I removed the Saran Wrap and used a little kitchen utensil to help pack it in there.
This is also an optional step...but my little spatula wasn't smoothing it out enough for my liking so I used some alcohol on a little cotton pad to help really smooth out the lumps and bumps. If you do this step... Make sure the pad is just slightly damp...not soaked! You don't want too much moisture in there!
Clean the edges and let the compact air dry overnight! You will have new makeup by morning!!!!
Obviously it's nowhere near as beautiful as it was originally... Sigh....
I didn't have to chunk the whole, basically perfect $20 blush in the trash... So this is pretty awesome if you ask me!!!
Seriously.... Thank you Amanda!! I owe you!!!
How easy was this guys!?? Only a few drops of rubbing alcohol and it has a 2nd life!!!!!
It was super duper easy AND CHEAP!!
How many dollars have we all thrown away because we thought the makeup was destroyed!?!!
Now...maybe next time you will remember this post and end up breathing (or rubbing) new life into that compact!!
Happy makeup fixing lovelies!!!